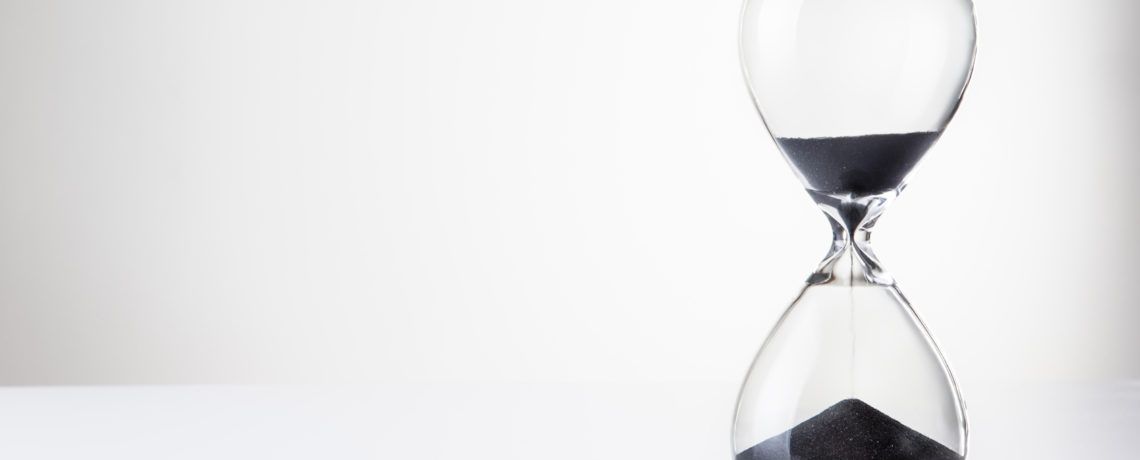 Every job search calls for a significant commitment of your time and energy. As the saying goes, "searching for a job is a full-time job." But let's be honest, most job seekers do not have an abundance of time, especially if they're currently employed while exploring new opportunities. So it's important to allocate your time wisely by focusing your efforts on the right types of activities.
Let's look at some of the most effective job search strategies along with the percentage of time we should allocate to each.
Strategy: Networking
Time Investment: 50%
Networking is by far the most effective job search strategy. In fact, statistics show that 40 to 80 percent of all jobs are acquired through networking, with numbers varying based on the source. So failing to make networking a top priority can result in an unnecessarily long and drawn-out job search. If the thought of networking fills you with dread, I offer great tips in my earlier blog post: "How to Network with Intention and NOT be a Schmoozer".
Strategy: Building a Professional Online Presence on LinkedIn
Time Investment: 20%
LinkedIn has become a leading online marketplace for job seekers and those in the talent acquisition field, such as HR professionals, recruiters, and hiring managers. In fact, one recent survey found that 94 percent of recruiters use LinkedIn to actively search for candidates. Having an informative profile that highlights your professional accomplishments can lead you to your next career opportunity.
Even if you're not interested in using LinkedIn to find a job, there's still another important reason why you should setup an account and create a well-crafted profile. LinkedIn has become akin to Google for personal branding and career advancement, leading the way in how we conduct basic research on anyone we may be interested in. Everyone from the hiring manager downloading your online application to the individual you just met at a networking event is likely to search for you on LinkedIn. Not having a complete profile or, worse, not being on LinkedIn at all can raise eyebrows.
Strategy: Searching Online Job Postings
Time Investment: 10%
Only 10 percent of all jobs are filled through online job postings. Rather than spending hours searching large job boards and databases, focus efforts on just a few targeted sites.
For example, your target list might include job boards specific to your industry and only websites or companies for which you're interested in working. Once you have your short list of targets, create a schedule for checking these sites on a regular basis. Don't check every day but, instead, every other week for 30 minutes.
Strategy: Revamping Your Resume
Time Investment: 10%
Having a well-written resume is an important part of the job search. It's a standard requirement for nearly all job applications and is commonly requested by networking contacts before they refer you for a position. Regardless, once your resume is refined, little time is needed to keep it up. So without allocating too much of your time to this, focus on the following important aspects.
Do
Make sure your resume is tailored to the position by incorporating keywords found in the job description. Use those keywords to highlight relevant skills and to emphasize fit.
Write with two types of readers in mind, robots and humans. According to the Wall Street Journal, more than 90 percent of large companies use Applicant Tracking Systems (ATS). Learn how to improve the odds that your resume makes it through the ATS by reading articles like: How to Get the Applicant Tracking System to Pick Your Resume.
Present information in a clear, concise, and relevant manner to the position. The average reader spends just three to seven seconds scanning a resume to determine if there's enough interest to read further.
Proofread and make sure your resume is free of any spelling or grammatical errors.
Bottom line: Don't spend valuable time perfecting your resume. Focus instead on networking.
Strategy: Recruitment Agencies and Headhunters
Time Investment: 10%
Working with a recruitment agency or headhunter can be helpful if you understand how they work. Here's some advice to keep in mind:
Don't work with an agency that asks you to pay a fee. Most recruiters and agencies are paid by the company whose position they're helping to fill.
Keep in mind that recruiters are not career counselors or coaches. They are not in the business of helping you figure out your next steps. Instead, they seek out talent (you) who can hopefully fill their client's hiring needs. For the relationship to work, you should enter with a clear vision regarding the types of positions you're interested in and for which you're most qualified.
Look for recruiters or agencies that are specific to your industry or have extensive experience working with professionals in your field.
In The End
There's no clear timeline for how long an active job search takes before finding the right opportunity. However, you can accelerate the process by focusing on the activities that deliver the greatest value for your time investment.
About the author
Dara Wilson-Grant is a Licensed Professional Counselor and the Associate Director of Postdoctoral Affairs at the University of North Carolina at Chapel Hill. She is also the owner of Careers in Bloom. Dara's focus is on career-related issues, including career change, professional growth, and workplace challenges. Her career management workshops have been presented at universities, government agencies, and research institutions.